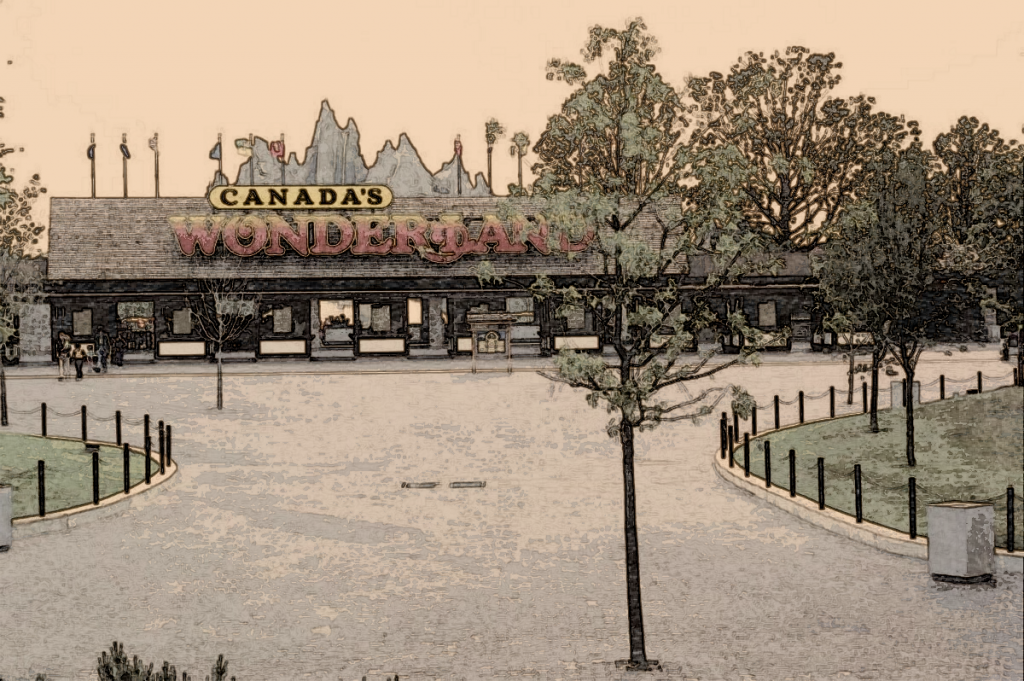 As I Just turned 40 this month, that is half a life of memories stored in my head. So I thought I would bring some of them out of the vault to share with you all.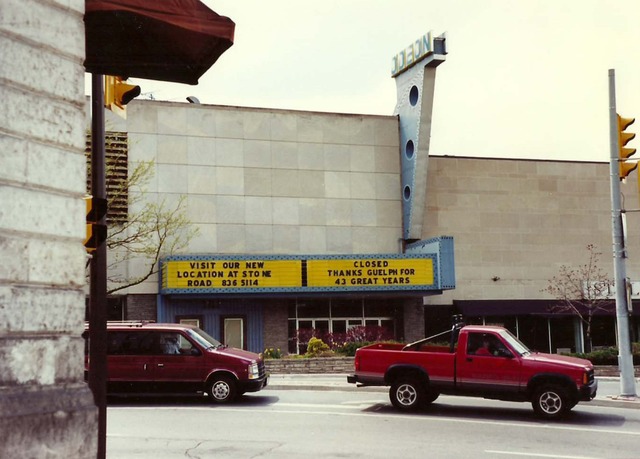 Going to the movies was a huge deal for my family growing up, we owe a lot of it to Nat Taylor, the Canadian entrepreneur who created the world's first multiplex in Ottawa, changing the way we go to the movies by founding Cineplex Odeon. The theater pictured above was very special to me as I saw a lot of films there including:
Beetlejuice
Pee-Wee's Big Adventure
Edward Scissorhands
Who Framed Roger Rabbit?
Honey, I Shrunk The Kids
Batman
Back To The Future
The Terminator
Terminator 2: Judgment Day
However changing times made the owners scale down and move to a newer cinema located in Stone Road Mall (long since closed)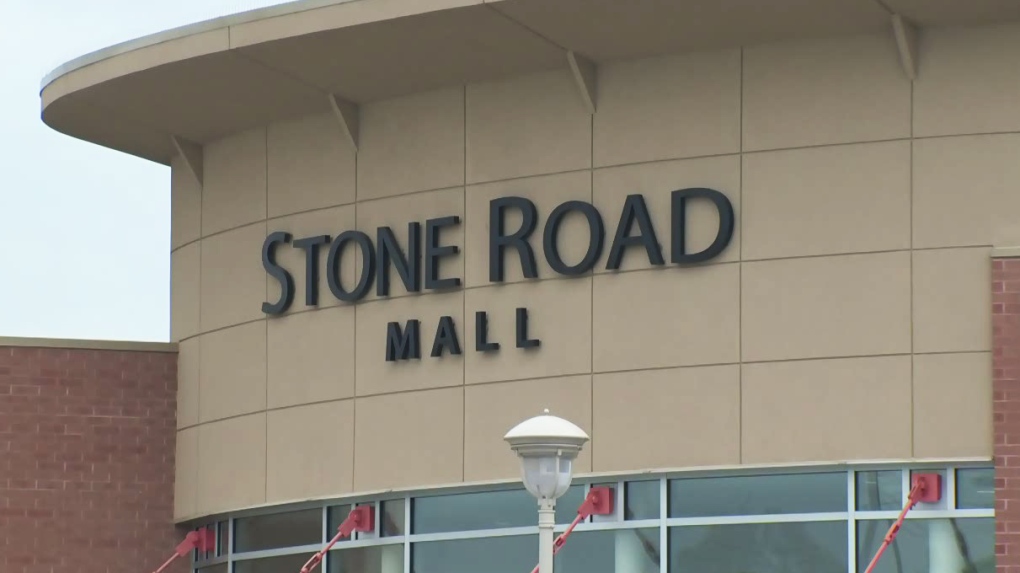 Nice segway huh, Stone Road Mall I've spent a lot of time at as a kid, with the recent closure of Sears Canada. I saw an Article on Global News that they were adding a new wing to it, so I had to add something here about this place
On my weekends with my dad when I was younger (my parents divorced when I was young) my dad took me here a lot and we went walking around the mall, we looked at a lot of stores some which are still there to this day including:
K-Mart
Compucenter
Cinema 1 Video Shop
Coles Bookstore
Cineplex Odeon Theatre
The Cave Arcade
Mr. Pasta (Pizza place in food court, long since gone)
Jumbo Video
Leisure World
Wilson Stationery
Toys & Wheels
Sears
Grand & Toy
Microplay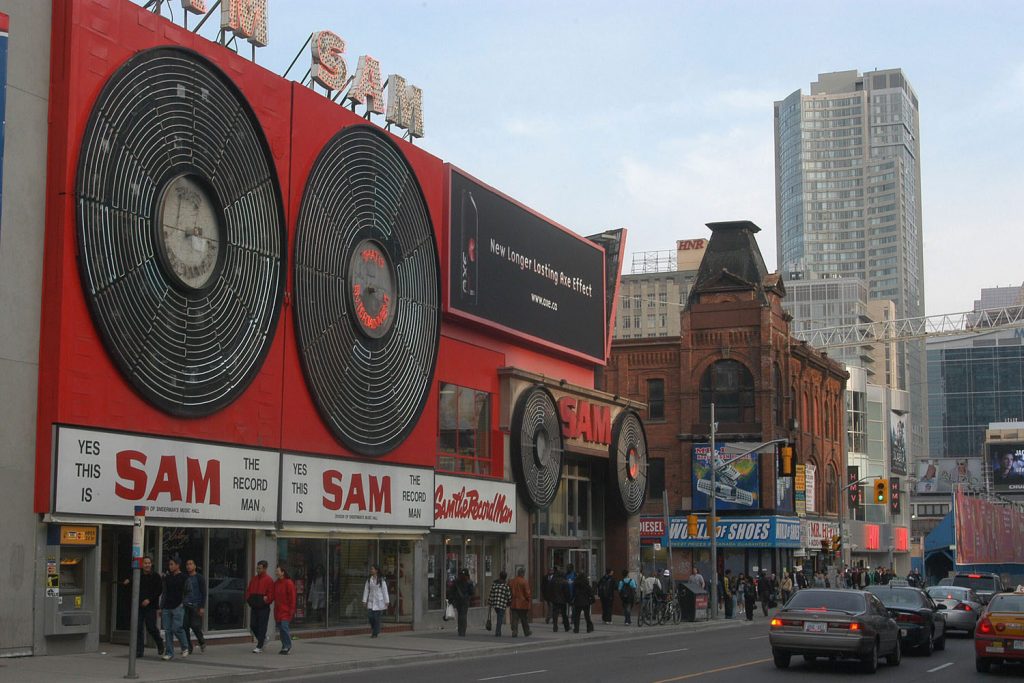 Like many Canadians, in the days before iTunes and Google Play we got all our music from Sam The Record Man. Most boxing days my family made the pilgrimage to Toronto for his out of this world deals. There were quite a few albums that I got from there including:
Greatest Hits by The Monkees
Climbing! by Mountain
Savage Garden's Debut Album
The Greatest Hits by Cheap Trick
Thriller: Special Edition by Michael Jackson
Off The Wall by Michael Jackson
Greatest Hits by Motley Crue
Greatest Hits (A&M Records) by Nazareth
The Singles 1969-1981 by The Carpenters
The Very Best Of Robert Palmer
The Very Best Of Ray Charles
Classics Volume 15 by Styx
I was very sad when Sam Sniderman died but he did quite a lot for both ordinary folks and Canadian artists, in fact if it was not for Sam Canadian music would not be heard on Radio stations nor would we even know who Gordon Lightfoot, The Guess Who or Joni Mitchell among others were.
the iconic flagship store closed for good in 2007 and now the last remaining remnants of the Sam The Record Man empire is a franchise store at Belleville's Quinte Mall
On January 11, 2018 nearly a decade after the iconic retailer closed it's doors the famous neon spinning records were lit up again over Toronto's Yonge-Dundas Square just blocks away from it's former location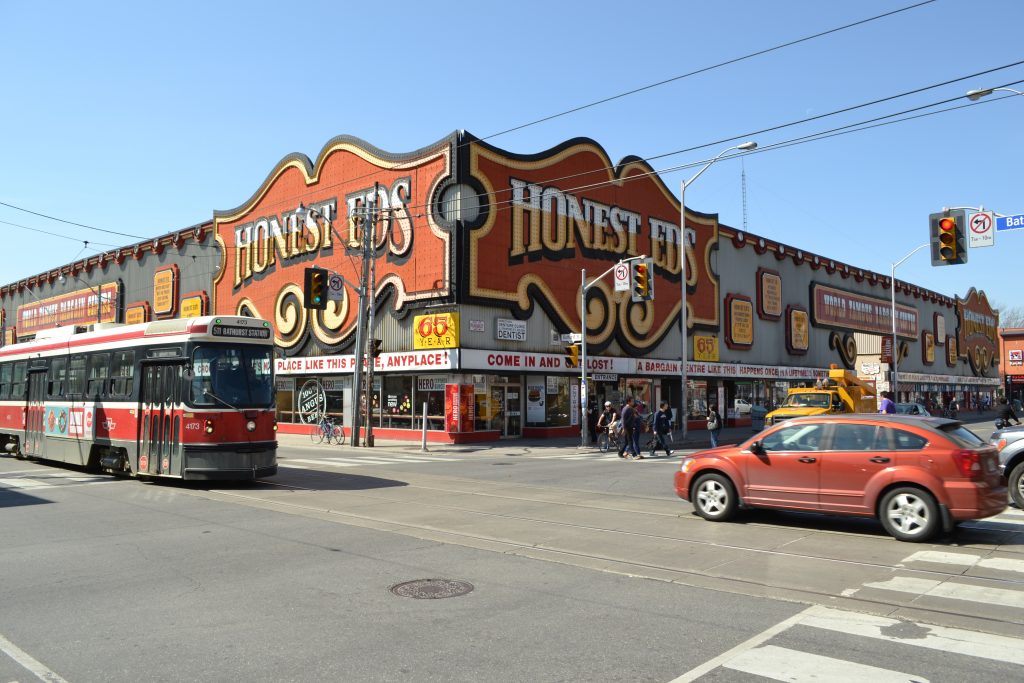 Another place in Toronto, we frequented albeit not as much as Sam's was Honest Ed's. Opened in 1948 by Theater impresario "Honest" Ed Mirvish who oversaw it's operations for over 60 years until his death in 2007. It was billed as a discount store and the aisles were laid out just that way. The sign was just as iconic as the store with catchy puns like "Come In And Get Lost", "Only The Floors Are Crooked", and "There's No Place Like This Place Anyplace! The store closed for good on December 31, 2016 and was sold to a developer as part of the Mirvish Village redevelopment.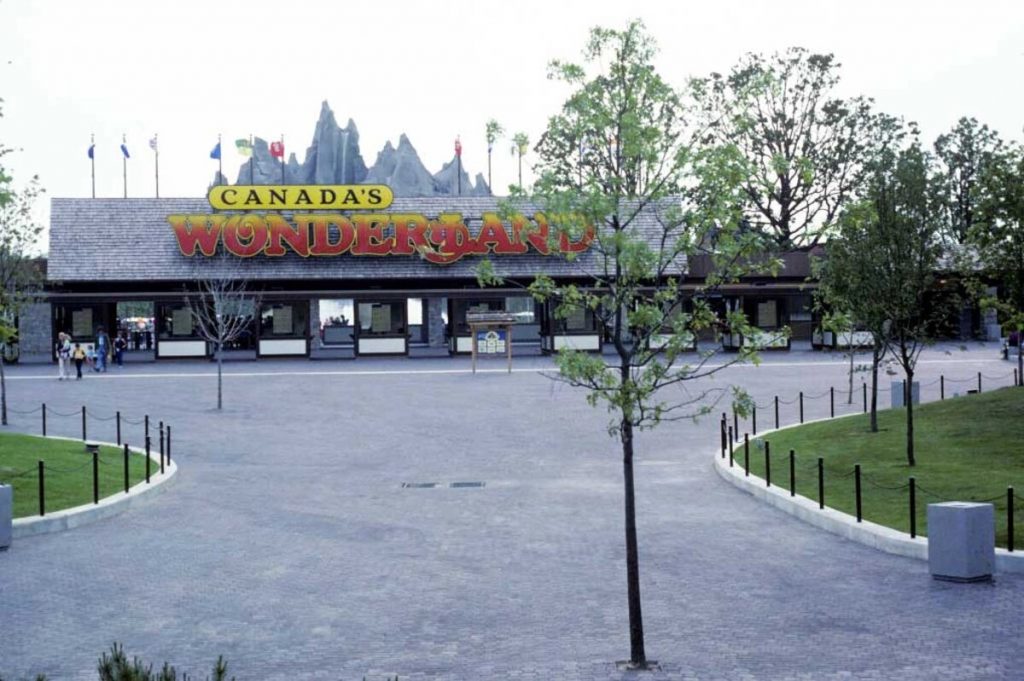 Now this is a memory I'm not proud of, as much as I enjoyed myself at the time.
First the backstory, My Dad and stepmom and some family friends and their kids, me and my brother all went on a family trip to Canada's Wonderland in the early to mid 1990's. Now here's where it went south, my brother ran off with Jeff and Bradley and my stepmom told me to wait at the main gate in front of Wonder Mountain while they went looking for them. But after a while I got tired of waiting and went looking for them so instead of having a good time for almost an hour we were trying to find each other. When everybody finally caught up with each other we went on some rides and did some other stuff. My parents haven't forgiven me and my brother to this day and have not taken us back since (even though we've begged and pleaded for a second chance to make amends). I guess some people can hold a grudge for quite a while, but it is understandable given what happened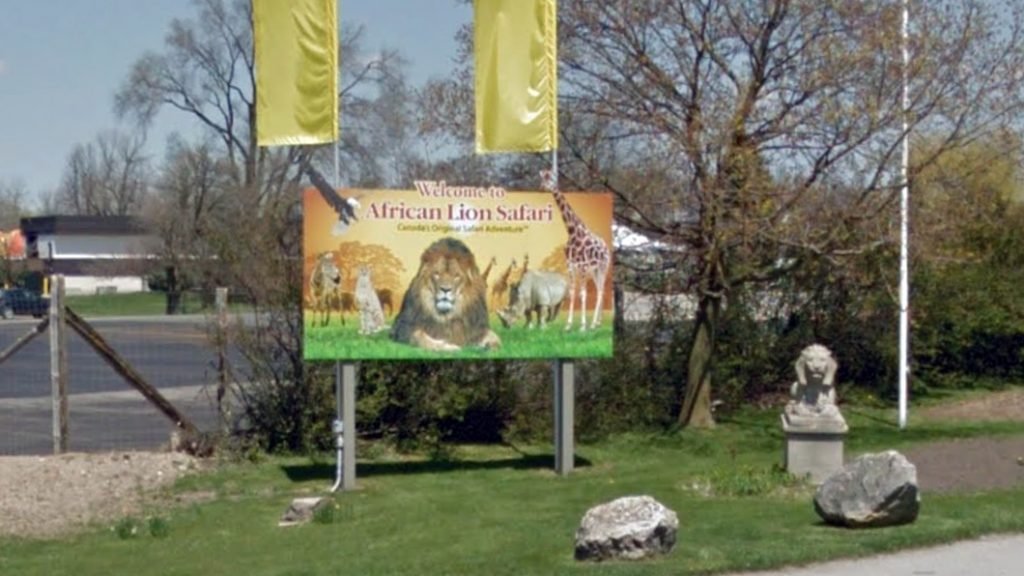 Lastly, another memory I loved was seeing wild animals up close and personal at African Lion Safari. Located just minutes from my doorstep between Hamilton and Cambridge. This unique attraction allows families to tour seven game reserves where animals roam free in contained areas. One of my favorite attractions was the Elephant show in which the Asian Elephants performed various tricks. I'm not sure if they still have that as I haven't been there in years.
Location Of African Lion Safari (Google Maps):