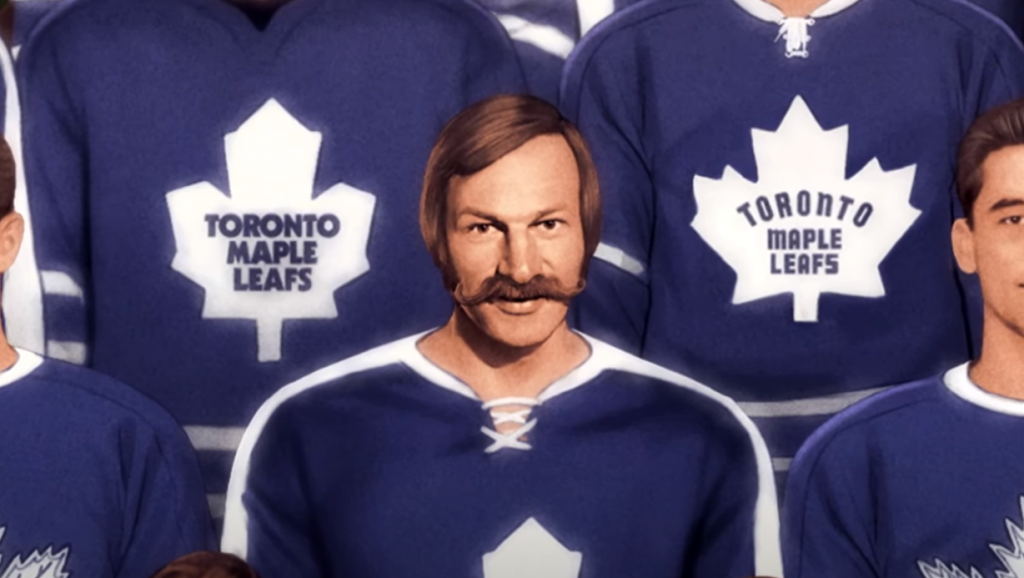 Eddie Shack, the larger than life hockey player who played for six NHL Teams from 1959-1975 died yesterday at 83. Known by his many legions of fans as "The Entertainer" and "The Nose"
Born in Sudbury Ontario, Shack's playing career started with the Guelph Biltmores playing for five seasons starting at the age of 15. His NHL Career started with the New York Rangers. Shack then went to the Toronto Maple Leafs where he played seven seasons on the left wing as a colorful agitator who was popular with fans despite his lack of scoring prowess this earned him the nickname "The Entertainer" Canadian sports writer Stephen Cole likened Shack's playing to that of 'a big puppy let loose in a wide field'.
After his retirement he became an in demand spokesman, pitching such brands as "The Pop Shoppe" and Schick Razors He appeared for a number of years at alumni all-star games. Shack also revealed he had been illiterate most of his life and subsequently became an advocate for literacy programs in his native Ontario.
The Maple Leafs gave their thoughts via Twitter: