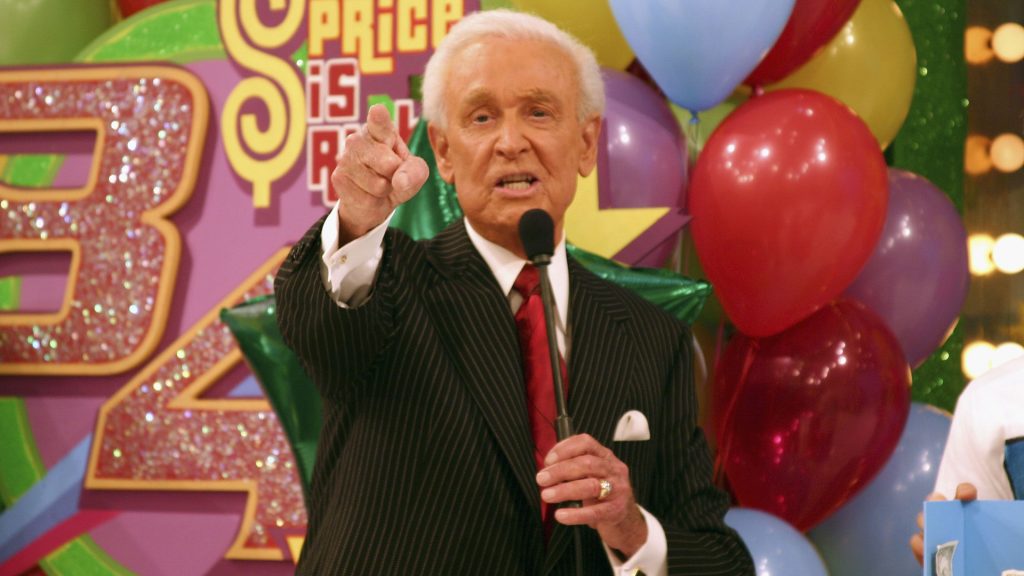 To say Bob Barker was good at his job would be an understatement. The longtime host of The Price Is Right, currently the longest running game show in history has died at 99 of Natural Causes.
Welcomed into millions of homes for 50 years before he retired in 2007, Barker set the standard for game show hosts to come and was like the best friend of millions of kids who were sick from school when they were kids, I was one of them. My mom's sure fire remedy to cure sickness, Chicken Noodle soup and The Price Is Right. He was a staunch animal rights advocate encouraging people to help control the pet population at the end of every episode he did Including His Final signoff in 2007:
He also had a sense of humor, he did voice work for such cartoons as diverse as SpongeBob SquarePants and Family Guy and dabbled in acting famously whooping Adam Sandler into shape in Happy Gilmore:
They even did a round 2 for charity and as you can see the tension still exists:
He also wrote a memoir entitled "Priceless Memories" about his favorite contestants, episodes, celebrity encounters an behind the scenes happeings. Beyond his public persona, he will open up about his personal life. From being raised on a Native American reservation by a single mother through the Great Depression and the Dust Bowl, to training as a pilot in the Navy during World War II, through his romance with the love of his life and high school sweetheart, Dorothy Jo, and his success at retirement. definitely A Must Read for any fan.
Adam Sandler was the first to post his memories of Bob to Instagram upon hearing of the game show legend's death:
And current host of The Price Is Right, Drew Carey had this to say:
There will certainly never be another Bob Barker, but he can rest easy knowin he left behind an incredible legacy. Here's to you Bob wherever you may roam….